Traffic Advisory - Travel lane changes on Rhode Island Avenue NW
January 11, 2021
(Washington, DC) – DC Water's contractor will begin to set up a construction work area in the center eastbound lane of Rhode Island Avenue, NW between 2nd and 4th Streets, NW. Eastbound traffic will flow around each side of the work area.  Construction is scheduled to begin on or about January 18, 2021, and will continue for about two months. Pedestrian detours will be in place as well. This work is part of the Northeast Boundary Tunnel Project.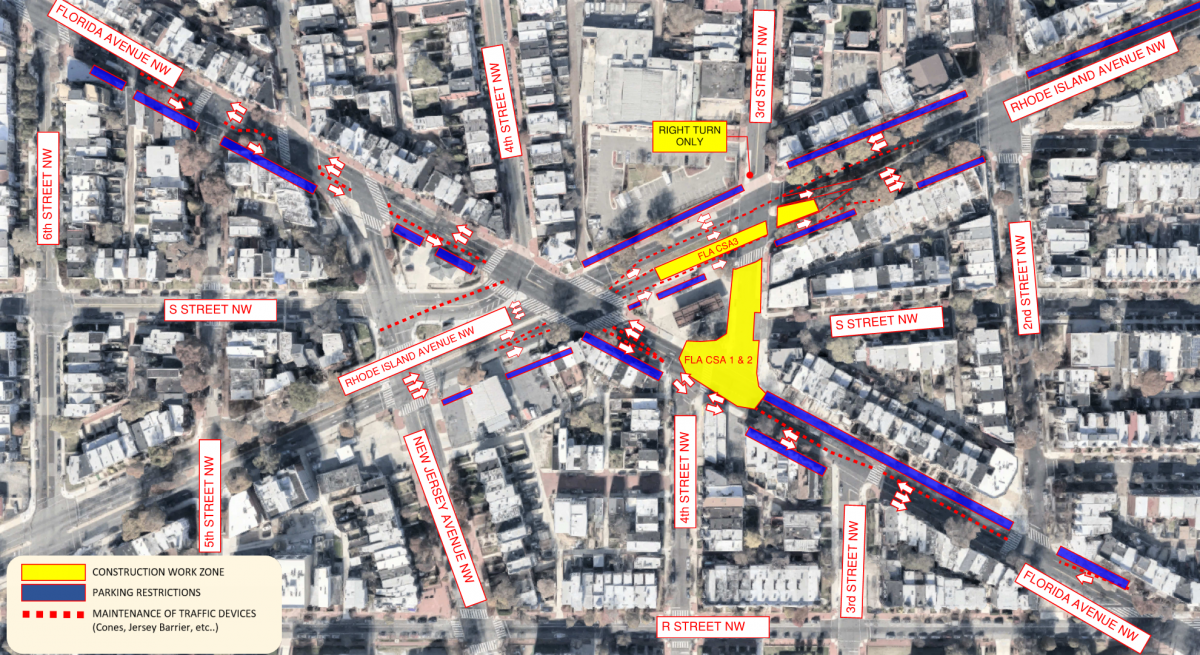 Travel and Parking Restrictions
•    Travel lanes on Rhode Island Avenue, NW will be reduced to two lanes in each direction between 2nd Street, NW and 4th Street, NW. 
•    Parking restrictions will be in place on each side of Rhode Island Avenue, NW
Pedestrian Detour 
•    A pedestrian path is provided near the south crosswalk at 3rd Street, NW and Rhode Island Avenue. 
Additional Information 
•    People who live or work near the affected locations may notice additional construction equipment and personnel as well as noise associated with construction activities.
•    Commuters and pedestrians should notice road signs and/or flagging personnel directing them safely around the worksite.
•    Parking restrictions will be in place. Please do not park in the temporary No Parking area. When the work is complete, the signs will be removed. 
Please drive safely as you navigate around the construction sites. Slow down, be alert, and stop to allow pedestrians to cross safely. Pay attention to directional signage. Expect delays; plan for them and leave early to reach your destination on time.
Project Details
The Northeast Boundary Tunnel (NEBT) is the largest component of the Clean Rivers Project. It begins south of RFK Stadium and will extend north to Rhode Island Avenue NE and west to 6th Street NW. Once the NEBT is connected to the other Clean Rivers tunnels, combined sewer overflows to the Anacostia River will be reduced by 98 percent. In addition to controlling combined sewer overflows, the construction of the Northeast Boundary Tunnel will reduce the chance of flooding in the areas it serves from approximately 50 to 7 percent in any given year.
For more information, please contact
Email: dccleanrivers@dcwater.com
24/7 NEBT Hotline: (800) 988-6151
Northeast Boundary Tunnel Project Website: dcwater.com/NEBT