Potomac River Green Infrastructure Project A
Thank You!
Thank you for helping the Potomac River Project A during the design of green infrastructure (GI) practices and selection of sites to receive GI practices! Your participation during community meetings, local ANC meetings and written and online surveys was very important! Find GI practices near you within the Potomac River Project A area by clicking on the interactive map below: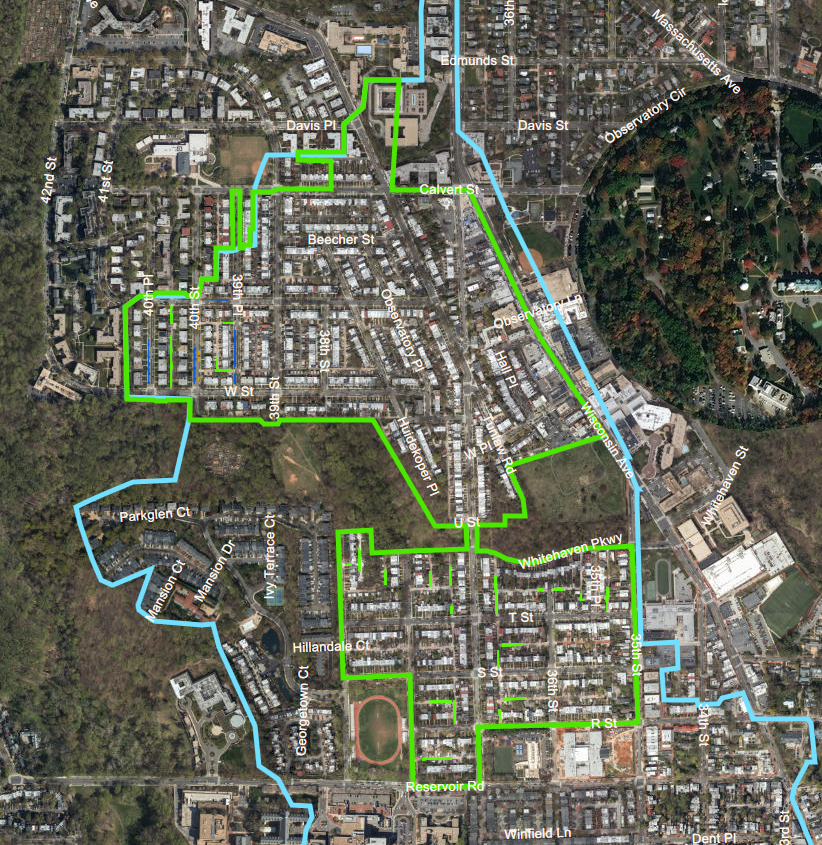 Overview
Potomac River Project A is the first GI project proposed to be constructed in the Potomac River Sewershed to reduce the level of pollution to the Potomac River produced by the discharge of stormwater runoff and sanitary sewer flows, known as combined sewer overflows (CSOs).
Potomac River Project A involves the construction of innovative GI technologies that include bioretention on planter strips and permeable pavement on streets and alleys. These practices will manage stormwater by taking advantage of the earth's natural processes, such as allowing the water to infiltrate into the soil, evaporate into the air or be used by plants which expire it as vapor. In addition to managing stormwater, GI will contribute to beautifying the streetscape and making it safer and more welcoming for pedestrians, bicyclists and drivers.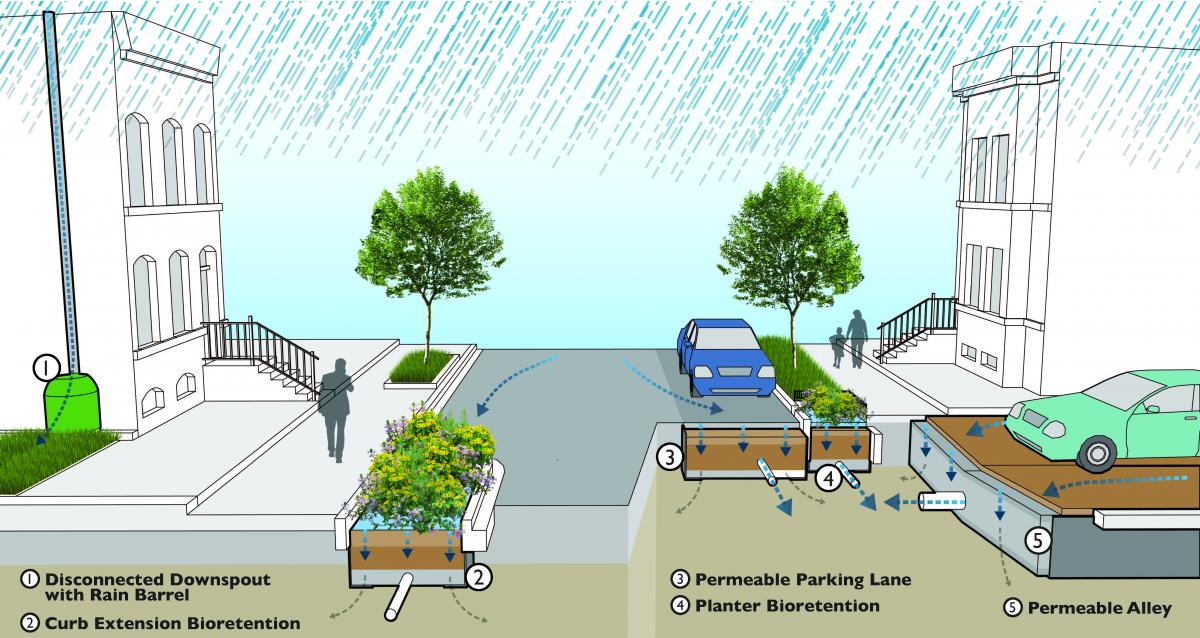 Anticipated Schedule
| Item | Date |
| --- | --- |
| Design | Complete |
| Construction Start | Spring 2018 |
| Construction Finish | 2019 |
| Monitoring | 2019 - 2020 |
* Note: From 2019 to 2020, the GI practices will be monitored and assessed to evaluate performance.
Project Location Map
Potomac River Project A is composed of two areas delineated by Calvert Street NW to Whitehaven Parkway and Fortieth Place NW to Wisconsin Avenue NW and Whitehaven Parkway to Reservoir Road NW and Thirty-Fifth Street NW to Thirty-Nine Street NW in the Glover Park and Burleith neighborhoods of northwest Washington, DC.